We deliver professional support to manufacturing plants using Siemens systems.
Control System Innovators lends its expert capabilities and Siemens expertise to large-scale manufacturing plants. Our support team has worked extensively in the field of automation and controls, and they are knowledgeable in troubleshooting issues that may arise in a production facility setting.
We specialize in the following Siemens control and automation systems used in industrial plants:
SIMATIC automation systems: S7 PLC programming and configuration, SIMATIC NET communication, SIMATIC Sensors, SIMATIC HMI: WinCC, SIMATIC Safety Integrated
SIMOTION motion control systems
SINUMERIK CNC: 8, 802, 802D, 810, 828, 840, 840DSL
Level 3 certified S40D-SL Safety Integrated for SINUMERIK
We have worked with Ford and Chrysler and are currently assisting General Motors in the operations of their automotive manufacturing plants.
Industrial Automation Support
We assist the plant's maintenance team in troubleshooting issues that arise in the facility's different automated stations.
After an initial description of the issue, different tools are used to diagnose the root of the problem and modifications are made to resolve it.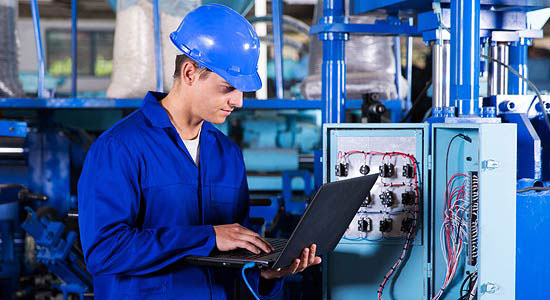 Plant Efficiency Improvements
We work with the plant's process and industrial teams to improve the facility's operations. After careful observation of product line workflows, we help pinpoint where modifications can be made in order to have consistent quality and higher turnaround rates, and we assist in the deployment of these changes.